2018 Hyundai Elantra: Thrill Seek in Style
Looking for a vehicle that's as useful a tool in your every day life as it is stylish? The 2018 Hyundai Elantra is it —and then some. The new Hyundai Elantra hatch allows you to maximize your cargo space and your style, thanks to new touches implemented by Hyundai's European Design Center in Germany. From the vehicle's satin chrome window trim to its bold stance, professionals and families alike will appreciate the fact that Elantra is ahead of the curve.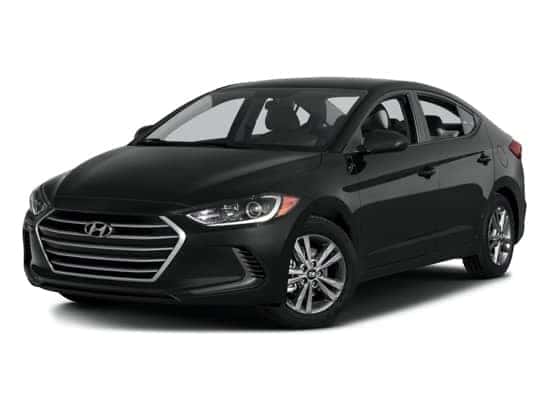 Hyundai's Fluidic Sculpture design bucks conventional styles and helps you stand out on the road. Fashion-forward features like wraparound projector headlights with LED accents, front fog lights and LED rear tail lights, and a wheelbase give the car a lower, sportier profile that will turn heads at every corner.
Elantra doesn't just set the trends —it laps them. When you choose the turbocharged 1.4L engine that pours up to 156 lb-ft of torque onto the road, even the most familiar roadways will be new again. And since Hyundai engineers know that "fun-to-drive" is your thing, the car's 7-speed automatic Dual Clutch Transmission improves acceleration and efficiency giving you performance that's a part of an eco-friendly evolution.