New 2023 Hyundai IONIQ 6 for Sale in Salem, OR.
Pave a Path Towards Excellence in
the New 2023 Hyundai IONIQ 6
Perfection comes on four wheels. In the 2023 Hyundai IONIQ 6, your passion for a great driving experience is made a reality. The IONIQ 6 is an all-electric sedan that delivers uncompromising performance, comfort, style, and safety. When you're ready for a better driving experience, look no further than the new 2023 IONIQ 6 from Withnell Hyundai.
Perform at the Top of Your Game in
the New 2023 Hyundai IONIQ 6
The 2023 IONIQ 6 is a master of performance. This stunning vehicle doesn't hold back. The incredible electric powertrain gives you the tools to blast forward and conquer the roads with zero emissions. A fun drive with a clear conscience is something worth experiencing.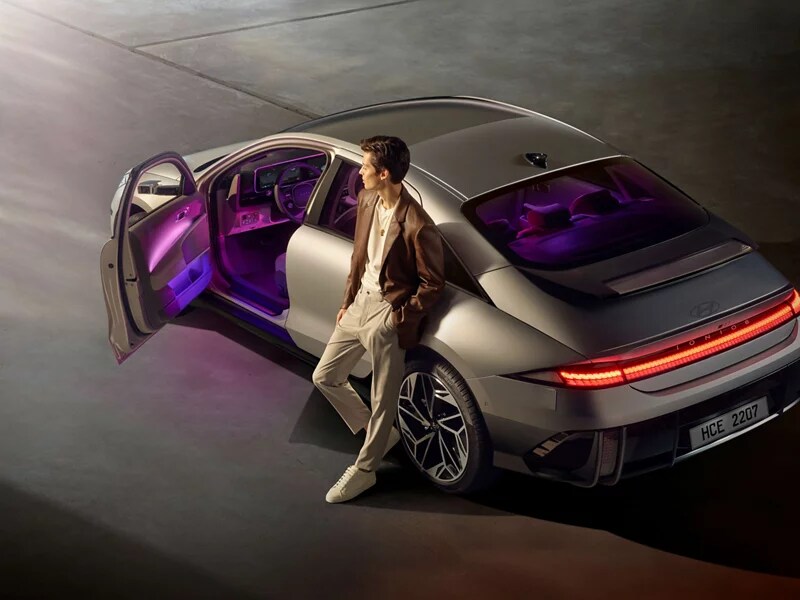 Exterior & Interior Design
The sloping roofline and aerodynamic design evoke feelings of elegance and freedom. The 2023 IONIQ 6 is uniquely designed to inspire you to be bold and adventurous without giving up your sense of individuality.
The spacious cabin gives you and your passengers room to stretch and relax. And with six duel-color lighting themes and 64 customizable interior lighting hues, you're ready for a journey curated by you.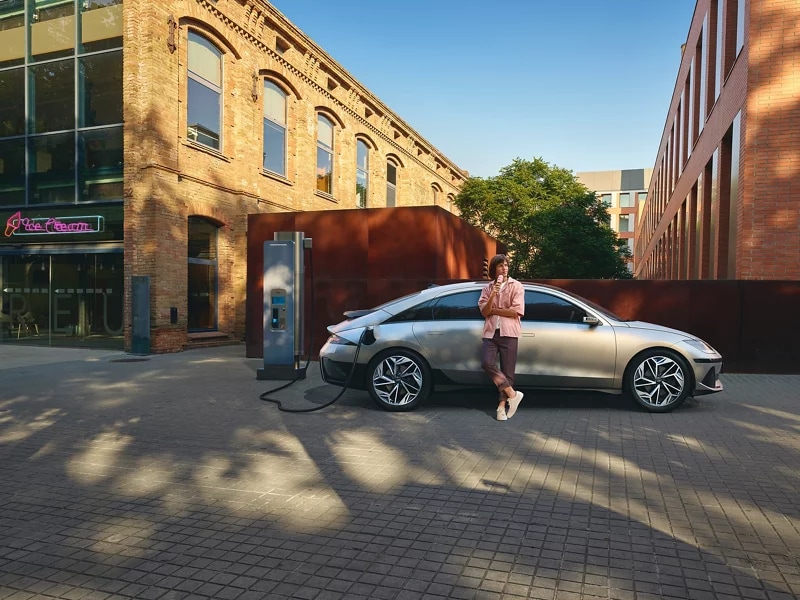 Elevated Charging Technology
Charge your all-electric sedan and get back on the road faster than other EVs. The 2023 IONIQ 6 features an innovative and electrifying 800V ultra-fast charging capability, letting you charge your battery from 10% to 80% in as little as 18 minutes. That's enough time to grab a cup of coffee in your favorite gem and enjoy it while it's fresh and hot. Then you can hit the ground running on a full charge.
Safety Features
A safer journey is at your fingertips when you command the 2023 IONIQ 6. This masterfully designed all-electric sedan offers outstanding safety technology that lets you navigate the roads confidently. Take advantage of features like Forward Collision Avoidance, Blind-Spot Collision Avoidance, and Lane Keep Assist with Smart Cruise Control and travel with peace of mind.
How Can We Help?
* Indicates a required field